The Academy of Arts and Culture in Osijek is one of the seventeen scientific/artistic-teaching units of the University of Josip Juraj Strossmayer in Osijek which has provided higher education for years by means of undergraduate and graduate studies in the fields of art and science. Besides the programmes of formal education and in order to meet the demands of contemporary education, labour market and capital, the Academy has started to organise and carry out programmes that are not formal, i.e. life-long learning programmes.
The programmes of life-long learning at the Academy are the result of a lack of artistic/educational content offered in Osijek. It is well known that the general public is interested in the arts, whether as amateurs or as a form of formal art education. Therefore, every major city has a colleges or associations that offer such education just like the academies of arts offer to the general public programmes that are not formal, for example: "The Art Academy in London", "London College of Art", "University of Edinburgh", "School of Art Institute of Chicago", "Princeton Arts Academy" and many other.
Also, such life-long learning programmes help eradicate the prejudice that art is purely a matter of talent. On the contrary, one also has to master certain techniques and technologies, organise work and processes. A well designed programme can teach and improve skills related to particular arts. That is why the Academy of Arts and Culture in Osijek is the most qualified institution in the region to carry out such programmes of life-long learning.
dr.art. Jasmina Pacek, associate professor, vice-dean for study programmes and life-long education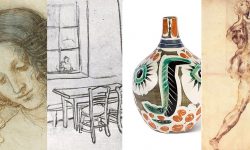 The available programmes are as follows: Composition A (for students of primary and secondary schools). It is a very creative, active and interesting course which…