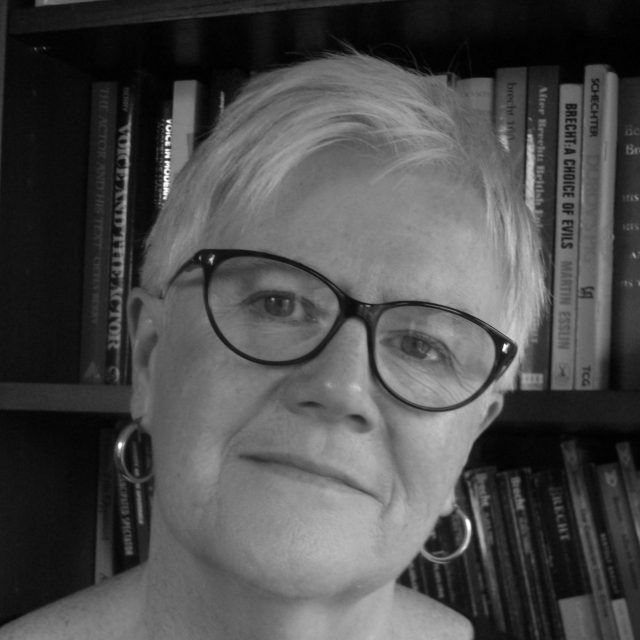 Professor Anna Seymour

Heidi Bardot, MA, ATR-BC, LCPAT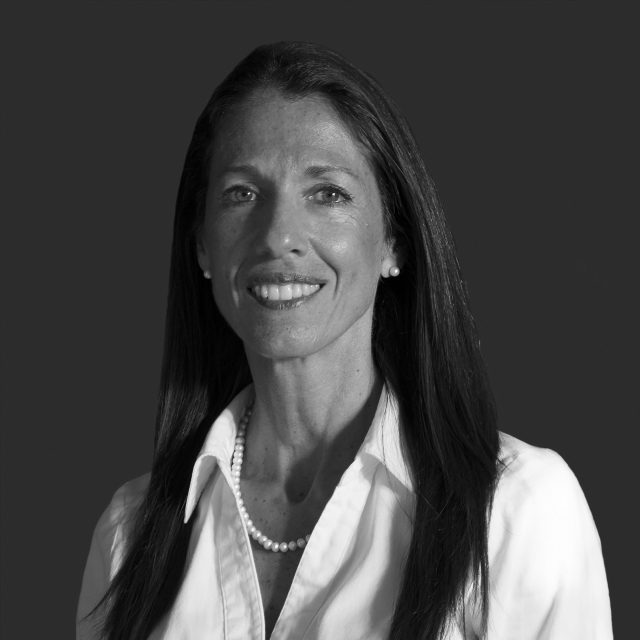 prof. dr. sc. Mercedes ter Maat, Ph.D., LPC, ATR-BC
Dr. Mercedes ter Maat, Ph.D., LPC, ATR-BC is a professor in the Department of Counseling at Nova Southeastern University's College of Psychology in Ft. Lauderdale. Prior to joining NSU she was the director of the school counseling graduate program at the George Washington University, Alexandria, VA campus and an assistant professor at Virginia Tech. She has over 30 years of combined working experience as a counselor educator, mental health counselor, school counselor, and art therapist. Dr. ter Maat participates in local, state, national, and international leadership undertakings for the fields of mental health counseling, school counseling, and art therapy and frequently presents on topics related to multicultural counseling, ethics, motivational interviewing, and the use of art in counseling and therapy. She actively participates in humanitarian work, most recently in Argentina, Swaziland, Lebanon, and Peru, and her research interests are in enhancing the quality of life of immigrant, minority families in crisis by identifying risk and promoting protective factors through school- and community-based interventions. She is a past-president of the American Art Therapy Association, the current president of the Croatian Art Therapy Association, and the current president of the European Branch of the American Counseling Association. Dr. ter Maat is a licensed professional counselor and a board-certified/registered art therapist.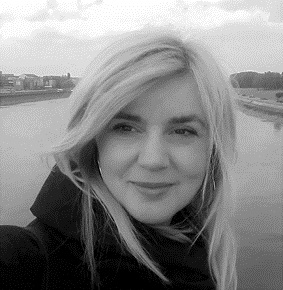 doc. art. Sanela Janković Marušić
konzultacije: srijedom od 13-14 h, ili po dogovoru
kabinet: broj 11, Ulica kralja Petra Svačića 1/F
kontakt e-mail: sjankovicmarusic@aukos.hr,  sanelajmarusic@gmail.com,  telefon: 091 2532 899
Rođena u Vinkovcima 1971. gdje završava osnovnu školu. U Zagrebu maturira na matematičkoj gimnaziji MIOC, 1990. Sveučilišni studij suvremenog plesa diplomira na London Contemporary Dance School pri Sveučilištu Kent u Canterbury-u, UK, 1998.
Dodatno završava 4-godišnju edukaciju iz Psihoterapije pokretom i plesom kreirane prema standardima European Association Dance Movement Therapy EADMT. Na diplomskom studiju Kazališna umjetnost, smjer: gluma i lutkarstvo (MA) na Umjetničkoj akademiji u Osijeku, od 2015. u svojstvu umjetničkog suradnika izvodi nastavu scenskog pokreta iz kolegija Majstorska radionica glume (nositelj kolegija R.Raponja).
Sudjeluje u izradi elaborata Poslijediplomskog specijalističkog studija Kreativne terapije iz Terapije pokretom i plesom na Umjetničkoj akademiji u Osijeku. Naslovno nastavno zvanje docenta iz umjetničkog polja plesna umjetnost i umjetnost pokreta, umjetnička grana scensko kretanje stječe 2017. te na Poslijediplomskom specijalističkom studiju Kreativne terapije postaje nositelj umjetničko-terapijske grupe kolegija i koordinator smjera Terapija pokretom i plesom. Od travnja 2018. zaposlena je kao docentica, a od 2019. imenovana za voditeljicu studija Kreativne terapije.
Certificirani je i registrirani psihoterapeut pokretom i plesom pri Savezu psihoterapijskih udruga Hrvatske SPUH te predsjednica Hrvatske udruge za psihoterapiju pokretom i plesom HUPPP. Delegat je iz Hrvatske pri European Association Dance Movement Therapy EADMT. Kao koreograf i plesač više puta izvodi svoje samostalne koreografije u teatru The Place, UK, Tjednu suvremenog plesa u Zagrebu, neovisnim projektima, a potom surađuje na scenskom pokretu u predstavama na Umjetničkoj akademiji u Osijeku te drugim kazališima. Radi i kao nastavnik suvremenog plesa u umjetničkim i plesnim školama u Labinu i Zagrebu. Primjenjuje terapiju pokretom i plesom u kliničkom radu s različitim populacijama u zdravstvenim institucijama (Psihijatrijska bolnica Vrapče i Sveti Ivan u Jankomiru) i nevladinim organizacijama (Udruga ,,Sve za nju") te u OŠ Medvedgrad s djecom s ponašajnim i emocionalnim poteškoćama promovirajući kreativno-terapijsku dimenziju plesne umjetnosti na šire društveno područje te aktivno sudjeluje na brojnim konferencijama i simpozijima.

Krzysztof Stachyra, Ph.D., Dr hab., MT-BC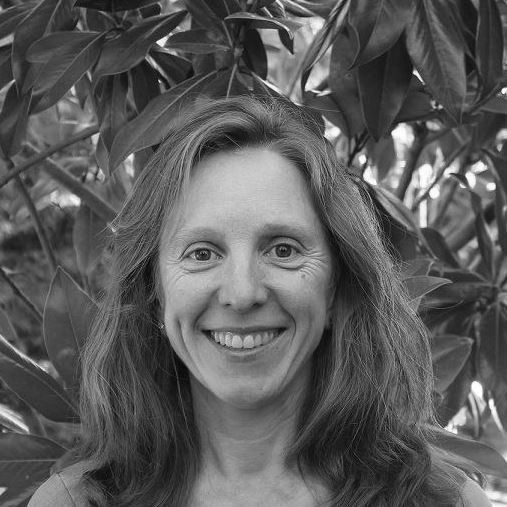 Rosa Maria Rodriguez Jimenez, Ph.D.
Rosa Maria Rodriguez Jimenez has PhD in Physics (1997 at UCM), Bachelor's Degree in Education (Special Needs) and a Bachelor's Degree in Psychology. Furthermore, she completed a Master in Dance Movement Therapy (with more of 600 hours of clinical practice) at Universitat Autonoma Barcelona. She studied Classical and Contemporary Dance & was a professional dancer.
She teaches Introduction to Dance Movement Therapy in two MA (Clinical Psychology and Eating Disorders) and in a Degree of Dance Science at the Univesidad Europea Madrid.  She also teaches "Dance and Creative Movement for Disable People", "Creative Movement Therapies" and "Life-Span Development Psychology". Her special field of interest in DMT is regarding early infancy and development (intersubjectivity, attachment) and eating disorders & has experience with people with autism and other disabilities and old people (Alzheimer and Parkinson).
In the last few years, she has worked on some projects regarding the introduction of the concept of embodiment in higher education (both teachers and students from different degrees), as a way to improve communication and relationships, and make effective learning.
She is a guest lecturer at Postgraduate specialist studies Creative Therapies, Dance Movement Therapy at the Academy of Arts and Culture in Osijek, teaching Research methodology in Dance Movement Therapy.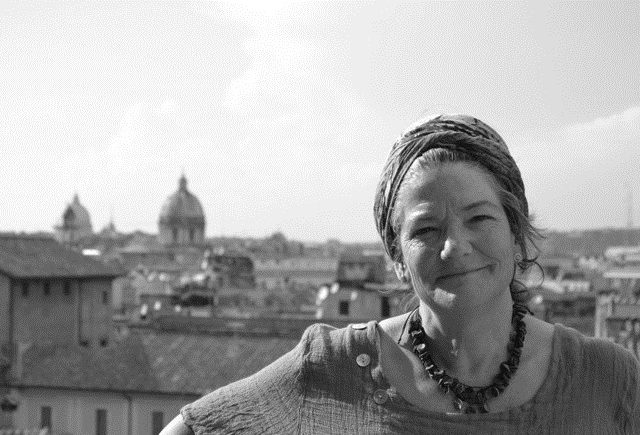 Susan C. Scarth, RSMT/E UKCP/RDMP, Dip. Sup, SP(1), CMA, MCAT
SUSAN C. SCARTH  RSMT/E UKCP/RDMP, Dip. Sup, SP(1), CMA, MCAT
Dance Movement Psychotherapist – Registered Somatic Movement Therapist and Educator (ISMETA), UKCP and ADMP UK registered private practitioner and supervisor, Certified Movement Analyst, Sensorimotor Psychotherapist, training in BodyMind Centering
E-mail: susan@movingforth.org
website: www.movingforth.org
Susan C. Scarth began her professional life as a social worker (1976) in the North East of England and has since worked with many client populations in statutory and voluntary sector roles, always maintaining a focus on mental health and well-being. She has consistently developed her interest in creative interventions and the integration of body and mind processes, bringing the expressive body into the therapeutic space. Her psychotherapy practice integrates humanistic and psychodynamic approaches with body work, movement analysis and creative activity. 
Moving Forth is her private practice (www.movingforth.org) in Edinburgh, Scotland where she offers individual therapeutic work to adult survivors of trauma.  This work includes addressing attachment and anxiety disorders, severe psycho-somatic conditions and chronic psycho-physical disturbances.  She provides face-to-face and online clinical supervision to health practitioners and is a consultant trainer with several professional Dance Movement Therapy (DMT) programmes across Europe. She has held posts as lecturer, placement coordinator and course leader on UK university DMT training courses since 1996, and currently engaged as the Interpersonal Learning Group facilitator with MSc Music Therapy at Queen Margaret University, Edinburgh.
She completed the DMT masters (MCAT) at The Laban Centre London in 1982 and in 2008 deepened this initial training with the Certificate in Movement Analysis (CMA) at the Laban/Bartenieff Institute for Movement Studies New York. Since then she has completed certification training specific to trauma and the body (Sensorimotor Psychotherapy level 1), reflective practice and creative supervision (Dip. Sup.) and is currently studying Body Mind Centering, specifically working towards the Infant Developmental Movement Educator certificate.
In 2016 she completed a 6-year term as President of the European Association Dance Movement Therapy (EADMT) and has retained the role of Coordinator of EADMT Education and Training standards working group. Her engagement in the management and development of the DMT profession follows several years on the UK professional Association (ADMP UK) Council, including as Chairperson.

Dr. Ludwika Konieczna Nowak

Tally Tripp, MA, MSW, LCSW, ATR-BC, CTT

Yeva Feldman, MSc, ADMP UK, UKCP
Yeva Feldman, MSc, ADMP UK, UKCP is a dance movement psychotherapist and a Gestalt therapist with over 20 years of clinical experience working with groups and individuals in mental health settings and in private practice. She is an experienced clinical supervisor working with individuals and groups.  Over the last 15 years she has developed a group approach integrating Gestalt and DMT for women with Anorexia Nervosa.  She has presented research based on this approach at the UKCP research conference in 2012 and published a 'Gestalt and dance movement psychotherapy in adults with eating disorders: Moving towards integration through practice and research in Payne, H. (Ed.) (2017),Essentials of Dance Movement Psychotherapy: International Perspectives on Theory, Research and Practice. She co-directs the MA Dance Movement Psychotherapy Programme at the University of Roehampton and presents and teaches internationally. Additional publications include: 'How body psychotherapy influenced me to become a dance movement psychotherapist' in Body, Movement and Dance in Psychotherapy Journal in 2015;  'Forward' in Unkovich, G., Butte, C. & Butler, J. (Eds.) (2017) Dance Movement Psychotherapy with People with Learning Disabilities; 'Building resilience: Developing somatic and relational resources in a Gestalt Movement Therapy group for women with borderline personality disorder and histories of profound trauma', In A. Chesner & S. Lykou (Eds.) (In Press) Trauma in the Creative and Embodied Therapies: When Words Are Not Enough.

Mathew Trustman